My mom lives alone. What legal documents do you recommend she have as she gets up in age?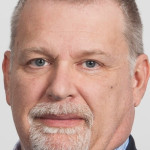 Chris Cooper
Private Fiduciary, Trustee,Conservator, Financial Advisor
The same legal documents YOU and anyone over the age of 18 needs: Wills, Trusts, Powers of Attorney for business matters, Health Care directives. Do you have yours?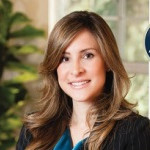 This is a great opportunity to be proactive. There are two essential documents anyone should have that relate to legal and medical issues if one becomes incapacitated:
power of attorney for finance: this document names a person or persons to make financial decisions for you in the event you are unable.
advance healthcare directive: names a person or agent to make medical decisions for you if you are unable. It can also address what kids of decision you want that person to make. In this way, the agent named has authority to make medical decisions AND knows what decisions to make. Along with the advance healthcare directive, one might consider having a Living Will, which addresses end of life decisions, specifically, if in an irreversible vegetative state, whether you would want to continue to be on live support or have it removed. Finally, there is one other medical document to consider called a Physician Orders for Life Sustaining Treatment or POLST, which used to be called a Do No Resuscitate Order or DNR. This document would address end of life questions as well. Your mom would discuss this particular document with her doctor.
There are two other documents to consider that cover the time period after one passes away and how assets would be distributed and who would be in charge of this. This would be either a Will or a Trust. Depending on the state your mother resides in and the assets she has, either a Will or a Trust might be appropriate. It is a good idea to see a estate planning or elder law attorney to discuss these documents.
We at Care Giving Answers strive to provide helpful and... (more)
We at Care Giving Answers strive to provide helpful and relevant information to senior citizens and their families and loved ones. The material provided through our site is made available for informational purposes only. In no way should users of our site rely or act upon any information provided herein without seeking appropriate professional advice (medical, legal or financial). Users should independently verify the accuracy, completeness and relevance for their specific purposes. The information provided through our site is not intended to constitute professional advice and in no way forms or constitutes a professional-client relationship of any kind.
More Answers