My dad's girlfriend is the appointed person for his power of attorney. How can I transfer that authority to myself?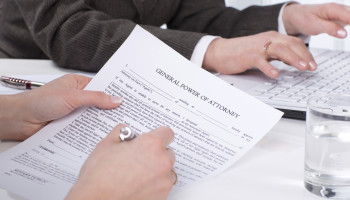 My 84 year old dad lives alone in his own home. He has been a victim of phone scams, fallen twice and on medication for memory lapses. I have tried to help him a little financially, but he has run up a personal line of credit to $50K to pay property taxes (past two years). His girlfriend lives in a mansion and I have suggested that he move in with her so that I can rent the place out to provide him with an income. Unfortunately she does not want him moving in with her. I feel that my dad and his girlfriend are putting off facts/issues. I am named on the living trust my folks set up in 2004 stating my parents can live there until either of their passing. My mom passed away in 2011. I just want control and safety/help for my dad. His girlfriend is 75 and active; but has not offered options.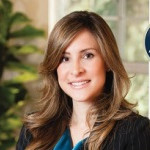 Your dad would need to sign a new power of attorney (POA) to transfer the authority to you (or back to you) and revoke the prior POA(s).
It sounds like, however, he may be suseptiable to undue influence. So possibly his girlfriend could get him to sign another POA again and it becomes difficult to stop that, which is when some people turn to the court to get a conservatorship or guardianship. However, you would need to show your dad cannot manage his finances himself and he sounds very active.
You could transfer and ensure all of his assets are in his trust, including the bank accounts, since the POA only controls non-trust assets.