I have noticed some irregular credit card transactions and bank account withdrawals from my mom. I ask her about it and she simply shrugs it off saying it was stuff for around the house. What should I do?
I live in a different state from my mom and don't have any other family member that can go over to see how she is doing. I need some help with what the type of services available and how to go about getting that help.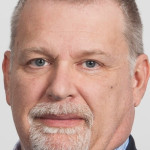 Chris Cooper
Private Fiduciary, Trustee,Conservator, Financial Advisor
You can call a government agency available is all states called Adult Protective Services. They will investigate any report of neglect, abuse, or theft from an elder. Also check with www.caremanager.com for a referral to an Aging specialist in your area. Sounds like Financial Elder Abuse maybe happening from computer fraud (such as the ransom virus where it makes you pay money to get control of your computer, which you never get back). Also, she could have a friend (even a BOYfriend or someone faking as a romantic partner) who is asking for money. Or it could be a relative or a neighbor who is the abuser.
---
View 1 other answer
More Answers