After I have spent all of my money, do i have to sell my home to continue being in a nursing home?
I have left my home to my guardian for services he does for me. I am living at home presently but I am getting worse. I have had 4 mini strokes, 3 spinal surgeries and a diabetic.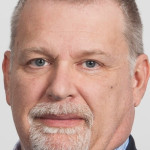 Chris Cooper
Private Fiduciary, Trustee,Conservator, Financial Advisor
Yes, in some states you must list your home for sale and use the proceeds to pay for nursing home care. In other states, you can keep your home, but no income to maintain it and the State will place a lein on it when you die to pay back Medicaid. You are well served to contact an elderlaw attorney in your state, and to have an assessment by a care manager to help you plan your next steps in your life.
---
View 2 other answers
More Answers