What services are available to help my mom with Medicare who lives far away from me?
My mom lives alone in a house and I'm her primary caregiver who lives about 500 miles away. I've noticed some issues she has around the house during our phone conversations. What services are available to help and will it be covered by Medicare?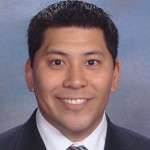 This is a tough situation, but you are not alone. The average distance between a parent and their children is about 280 miles. This creates a barrier especially when you are your parent's primary caregiver. There are services that can help called home care but it is unfortunately not covered by Medicare except for a few instances depending on the state your mom lives in and whether she meets the economic threshold.

More Answers