What is the best fall detection device for seniors
My Dad has fallen a couple of times and I was thinking of getting him a device to wear.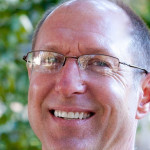 There are many devices out there on the market. Some are designed for use around the house only. These are usually connected to a landline. The growing trend these days is that most homes have opted NOT to have landlines and only rely on cellular services. In this case, these devices will not work. If you do have a landline, these type of devices are usually priced lower. The problem is that once you leave the house, let's say to go to the grocery store, they stop working because they are out of range. Some models have cellular service and don't need a landline to operate. These type units are more expensive and will work at home and virtually anywhere there is cellular service. If you have poor or spotty reception in your home, I wouldn't advise on using this type. Before buying into any device or plan, you should consider the activity that the one wearing the device does. If most of the time they are at home and only go out with someone, then a less expensive landline device would be fine. When you're considering a device and or plan you have to look at the whole picture. Somethings to consider besides what I described above is:
Does the system feature a waterproof call button?
Does the system have a two-way voice feature?

Do you want the medical alert system to have activity monitoring?

Do you want the system to have a medication reminder?

Does the main console contain a call button?

Other things to consider is customer service, response time and always review the customer reviews.
More Answers