I take care of my disabled parents. Can I get paid somehow for being their caregiver?
---
The answer is not so much a yes or no. It might be a strong maybe. There are several ways to get paid as a caregiver. Let me list a few and go into some of them for you...
State run programs
Long term care insurance
VA Benefits (Aid and Attendance)
Drawing up a personal care agreement (Caregiver contracts)

Life settlements
Reverse mortgage

Dependent tax exemptions

State Run Programs - In some states, they have programs that help financially crunched people pay for a caregiver. In certain circumstances that could even be a family member. Sometimes these programs have restrictions, waiting lists and remember that this is the government, so funding comes and goes. To see availability and to see if you might qualify, visit your local Medicaid or aging services department. In Las Vegas your aging services department can be found at http://adsd.nv.gov/
LTC Insurance - If your parents a have a policy, contact the company and see how to initiate the policy.
VA Benefits - Please visit one of my articles that I previously wrote about this. http://caregivinganswers.com/questions/how-do-i-qualify-my-dad-for-va-benefits-and-what-are-those-criterias
Drawing up a personal care agreement (Caregiver contracts) - If your parents have some savings or other assets set aside, they may be willing to work out a caregiver contract to help pay for things. Please consult with a lawyer to make sure that the contract meets all the right conditions. You don't want that to come back and haunt you.

Life Settlements - If your parents have a life insurance policy, a portion of it could be used to pay for care. For more information on items like this visit http://www.lifecarefunding.com/
Reverse Mortgage - Self explanatory? If not, visit our icon to better understand. http://caregivinganswers.com/topics/reverse-mortgage
Dependent tax exemptions - If all fails... and this isn't going to help with money coming in, but look to add your parents on as dependents.

As you can see there are options out there. Whether or not you qualify for them... is another thing.
Hope this helps!
---
View 1 other answer
Ask a senior specialist
Top Contributors
1
Private Fiduciary, Trustee,Conservator, Financial Advisor
2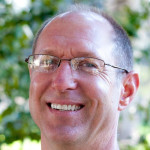 3