My dad is in a New York state nursing facility, he has refused his showers
We live out of state, my husband went up to western New York to visit his father who has been in a nursing home for about two months for rehab. He went to the nurse and asked why his father smells so strongly of body odor and urine. She said that he has been refusing his showers, and in New York state they have the right to refuse. Would this not be a health issue after awhile?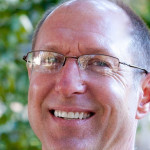 In most states the Patient Bill of Rights suggests that you have the right to refuse treatment and be told what effect this may have on your health. As long as you're cognitive. I'll let a lawyer suggest an approach if they are not. Did your husband speak to his dad about this matter? Had dad given a reason for not wanting to be cleaned up? A lot of times people feel uncomfortable with someone else bathing them. Another reason is that they are afraid of loosing their independence. I'm not sure how the facility is approaching the subject or how much effort is being placed on the subject. Have they tried both type of nurses (male or female)? There are other alternatives that your husband can try to get dad bathed.
I would recommend talking to his Primary Doctor that he knows well. Sometimes talking to his doctor and alerting them of the situation, they can talk to him and inform him of the issues that can come from not keeping clean. There usually is trust or a bond there. Can dad clean himself up (sponge bath)? You could find a local home care company that you could hire to come in try to bath him. Check with the facility first to see if they allow outside hired help in. They might have special requirements for insurance reasons.
Another suggestion is talking to a Patient Representative — The patient representative is a member of the hospital staff who serves as a link between the patient, family, physicians and other hospital staff. The patient representative should be available to answer questions about hospital procedures, help with special needs or concerns and help solve problems. The patient representative is familiar with all hospital services and will assist you. There shouldn't be a charge for services rendered by the patient representative.
I'm not sure how much longer dad has in rehab, but you could always look into another facility. I don't recommend this only if there a serious health concern. This might not be good for dad. He might just refuse to bath there too.
Only as a last resort, if nothing is working and there is a health concern, you may contact the New York State Department of Health by mail or phone. You may call the toll-free number 1-888-201-4563 (Nursing Home Patient Care Complaints) or you may write them
send it to:
New York State Department of Health
Centralized Hospital Intake Program
Mailstop: CA/DCS
Empire State Plaza
Albany, NY 12237
I hope everything works out.
---
View 2 other answers
More Answers