After I have spent all of my money, do i have to sell my home to continue being in a nursing home?
I have left my home to my guardian for services he does for me. I am living at home presently but I am getting worse. I have had 4 mini strokes, 3 spinal surgeries and a diabetic.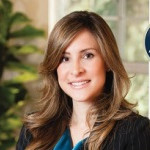 In California, you do not have to sell your home to qualify for Medicaid as long as you have an intent to return to the house. However, Medi-Cal (California's Medicaid program) can recover against your estate after you pass, including outing an estate claim against the equity in your home.
You will want to speak to an elder law attorney about your state's specific laws and legal ways (such as irrevocable trusts and irrevocable life estates) to protect the home after you pass.
---
View 2 other answers
More Answers