I have noticed some irregular credit card transactions and bank account withdrawals from my mom. I ask her about it and she simply shrugs it off saying it was stuff for around the house. What should I do?
I live in a different state from my mom and don't have any other family member that can go over to see how she is doing. I need some help with what the type of services available and how to go about getting that help.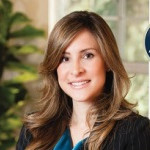 If you have any clear evidence of elder financial abuse by someone, you should report it to adult protective services and the police. However, it sounds like you are just noticing some irregular charges. It also sounds like you have tried to speak with your mom about this. You might want to bring up a time where you had and issue with fraudulent charges and how you handled it or a story you had heard so mom is not as embarrassed.
Do you have a durable power of attorney for mom? If so that document might allow you to access her accounts and review the charges. If mom does not have this document in place it would be a good idea to see an attorney to draft one. This will allow you to manage mom's finances in the event she cannot.
---
View 1 other answer
More Answers