After I have spent all of my money, do i have to sell my home to continue being in a nursing home?
I have left my home to my guardian for services he does for me. I am living at home presently but I am getting worse. I have had 4 mini strokes, 3 spinal surgeries and a diabetic.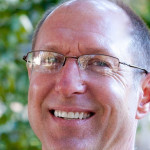 I know that most people want to live in their home for as long as one can... Here are some things to remember about cost, housing, legal and home care. It sounds like you are leaving your home to your guardian that is taking care of you. Questions to consider is: Do you have the proper documentation to do this? Do you have a will or trust?
I don't want to answer the question of selling your home directly because it depends on a few things that I don't know about you and your situation. I want to provide you information so you can make an educated decision. Facilities cost money. The type of facility you choose will also depend on how much that will cost. There are a limited number of beds (in facilities) that are available for people that have lower income. There are two types of facilities that could take you depending on your conditions and income.
1) A skilled nursing facility. Skilled nursing facility (SNF) also known as nursing homes or convalescent home, offers short term rehabilitative care. They provide around the clock long-term medical care to seniors with serious health problems. To qualify for services, the person needing services needs to have been an inpatient at the hospital for 3 nights (stays in the emergency room does not count). Secondly, you will need a physician order to qualify need of services. How do you pay for a skilled nursing facility? Services are paid through Medicare, Medicaid, your private health insurance, or out of pocket. Check with your individual insurance plans for coverage. Medicare pays for the first 20 days of stay, afterwards a co-pay is usually required up until the 100th day. When the 100 days are up, the individual is responsible for all costs. Please check with your facility about co-pay costs.
2) An assisted living facility. Senior housing option for those who need a wide range of non-medical in-home support services to help with activities of daily living, coordination of services by outside health providers, and monitoring resident activities to ensure their health and safety. How do you pay for this type of facility? Payment is monthly and usually paid out of pocket or Long Term Care insurance; but some states have special need based programs that pay for a portion of the monthly fees. Payment is monthly and usually paid out of pocket or Long Term Care insurance; but some states have special need based programs that pay for a portion of the monthly fees.
My answer to your question will be unsaid... As you can see there could be a need for money to be at either of these facilities. But here is my thoughts moving forward. You may not need to go to a facility. Most of the services needed to remain in your home can be provided there.
Home Healthcare provides medical services in the patient's residence. To qualify for this service you must get your doctor's order and be home bound, which essentially means it is extremely difficult for the senior to get around and out of the house. This service is usually covered by insurance such as Medicare, Medicaid or other private health insurances.
Hospice care is known as end-of-life care, as life expectancy is less than six months. A team of health care professionals and volunteers provides the service. They give medical, psychological, and spiritual support. The goal of the care is to help people who are dying have peace, comfort, and dignity. The caregivers try to control pain and other symptoms so a person can remain as alert and comfortable as possible. Hospice programs also provide services to support a patient's family. Hospice service is traditionally covered under Medicare Part A.
Should you need money, you can always secure a reverse mortgage on your home. If you're 62 or older – and looking for money to pay for healthcare expenses – you may consider a reverse mortgage. It's a product that allows you to convert part of the equity in your home into cash without having to sell your home or pay additional monthly bills.
---
View 2 other answers
More Answers