My dad is in a New York state nursing facility, he has refused his showers
We live out of state, my husband went up to western New York to visit his father who has been in a nursing home for about two months for rehab. He went to the nurse and asked why his father smells so strongly of body odor and urine. She said that he has been refusing his showers, and in New York state they have the right to refuse. Would this not be a health issue after awhile?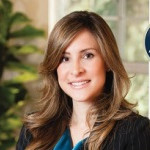 I cannot comment about if there is a specific New York law, but I agree that this is a health issue.
Here are a few things to consider:
1. Does your husband have a valid Advance Healthcare Directive for his father? If so, review what sorts of powers that document gives him.
2. Consider speaking to the social worker at the facility regarding this issue.
3. Consider speaking to a geriatric care manager who can counsel regarding ways to approach your father in law regarding this issue.
It would certainly be very difficult to force your father in law to shower. Maybe they staff would give him a sponge bath instead. Many seniors have a fear of showering because they are concerned about falling. Perhaps your husband can address this fear with his father.

---
View 2 other answers
More Answers