What's the difference between assisted care living and elderly living community?
We have an Uncle who has health issues but is still active. The family is unable to attend to him constantly and is thinking of moving him into a different living arrangement.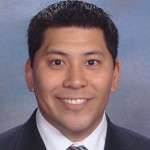 Assisted Living Communities are designed for seniors who are no longer able to live on their own safely but do not require the high level of care provided in a nursing home. Typically in a assisting living community is a a licensed facility that provides safe and clean living accommodations and three meals a day. Resident may require minimal assistance with Activities of Daily Living (ADL's), including significant assistance with up to two ADL's. There are six basic ADLs: eating, bathing, dressing, toileting, transferring (walking) and continence. Residents are typically mobile, but may receive assistance with medications or have medications administered by a nurse. Resident may receive home health services through individual contract with home health agency.
Senior independent living communities cater to seniors who are very independent with few medical problems. Residents live in fully equipped private apartments. A variety of apartment sizes are available from studios to large two bedrooms. Fine dining services are offered with custom-designed meal packages. Often, residents can choose to pay for a specified number of meals per day. Frequently, there are numerous social outings and events to choose from for entertainment.
So depending on your Uncle's needs, one of the above should be appropriate for him.
---
View 1 other answer
More Answers