What is a board and care facility and how is it paid for?
There are several types of facilities. I'm not sure I understand what this one is?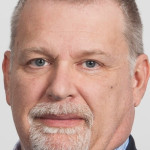 Chris Cooper
Private Fiduciary, Trustee,Conservator, Financial Advisor
A board and care is a licensed facility in your state that can provide basic services including housing, meal service and limited assistance with basic activities of daily living. They are generally self pay, and less expensive than "assisted living" facilities. There can be state fund to help pay, but qualifying can be difficult.
More Answers